Tamamushi Lacquerware Hagi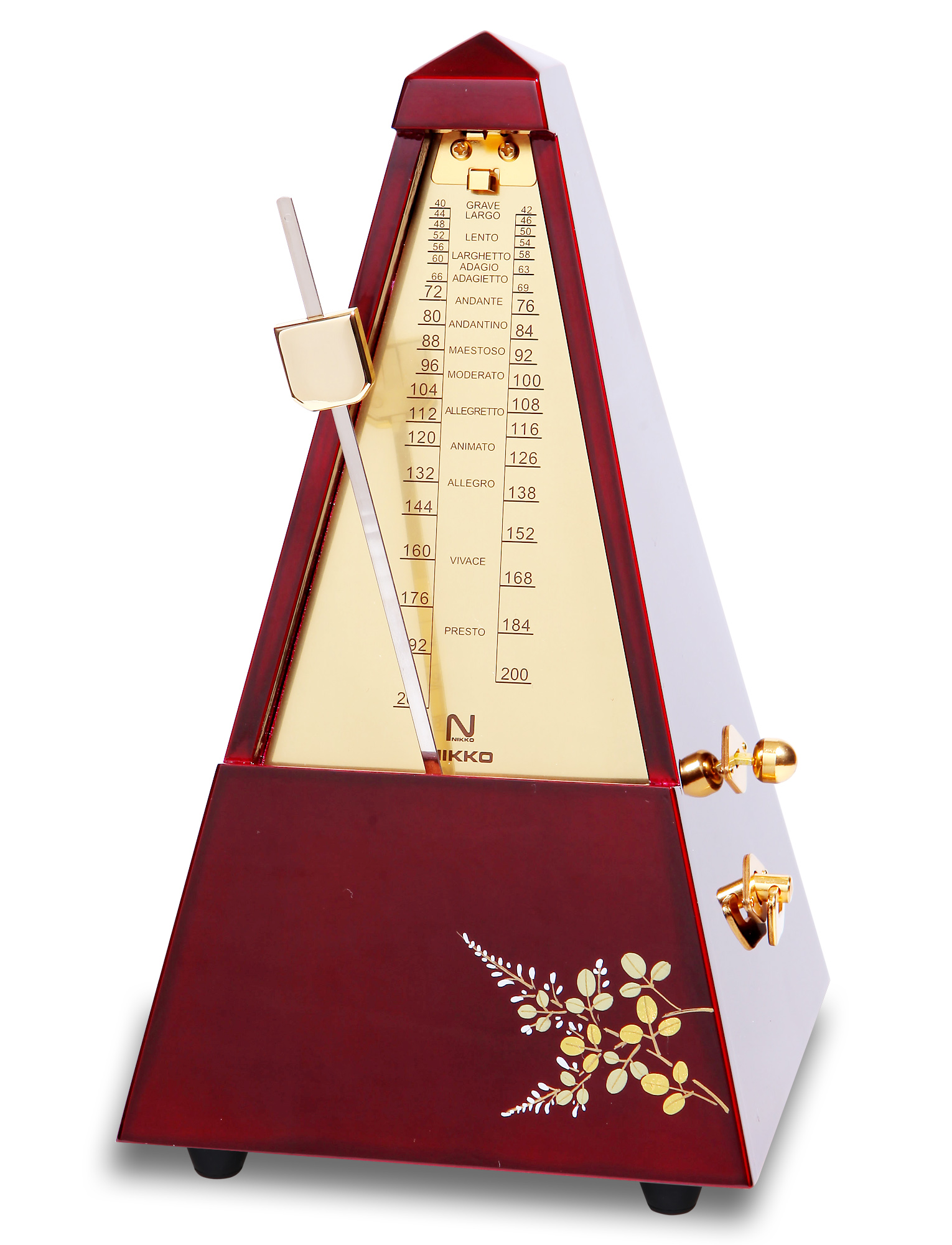 Hagi Gold 122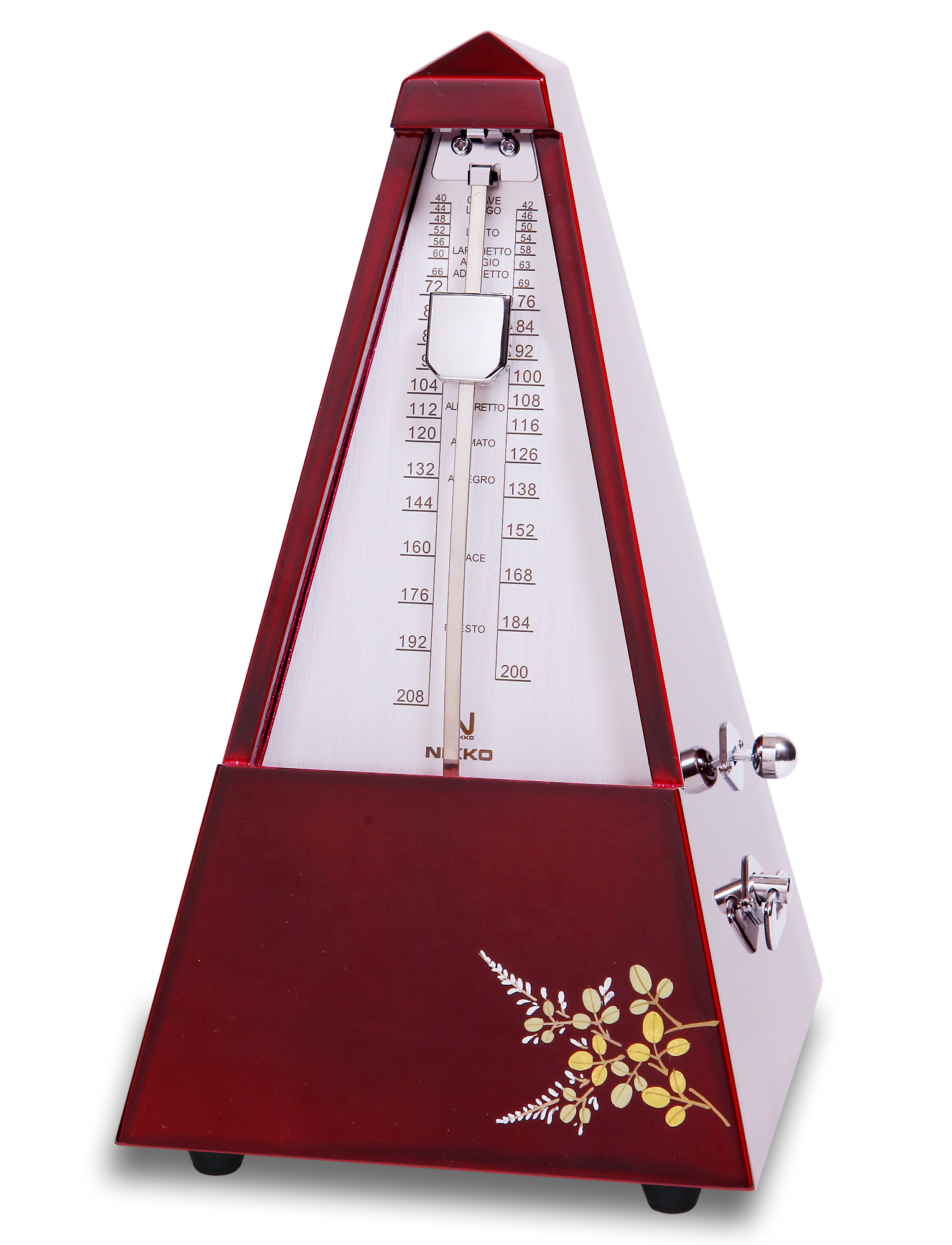 Hagi Silver 123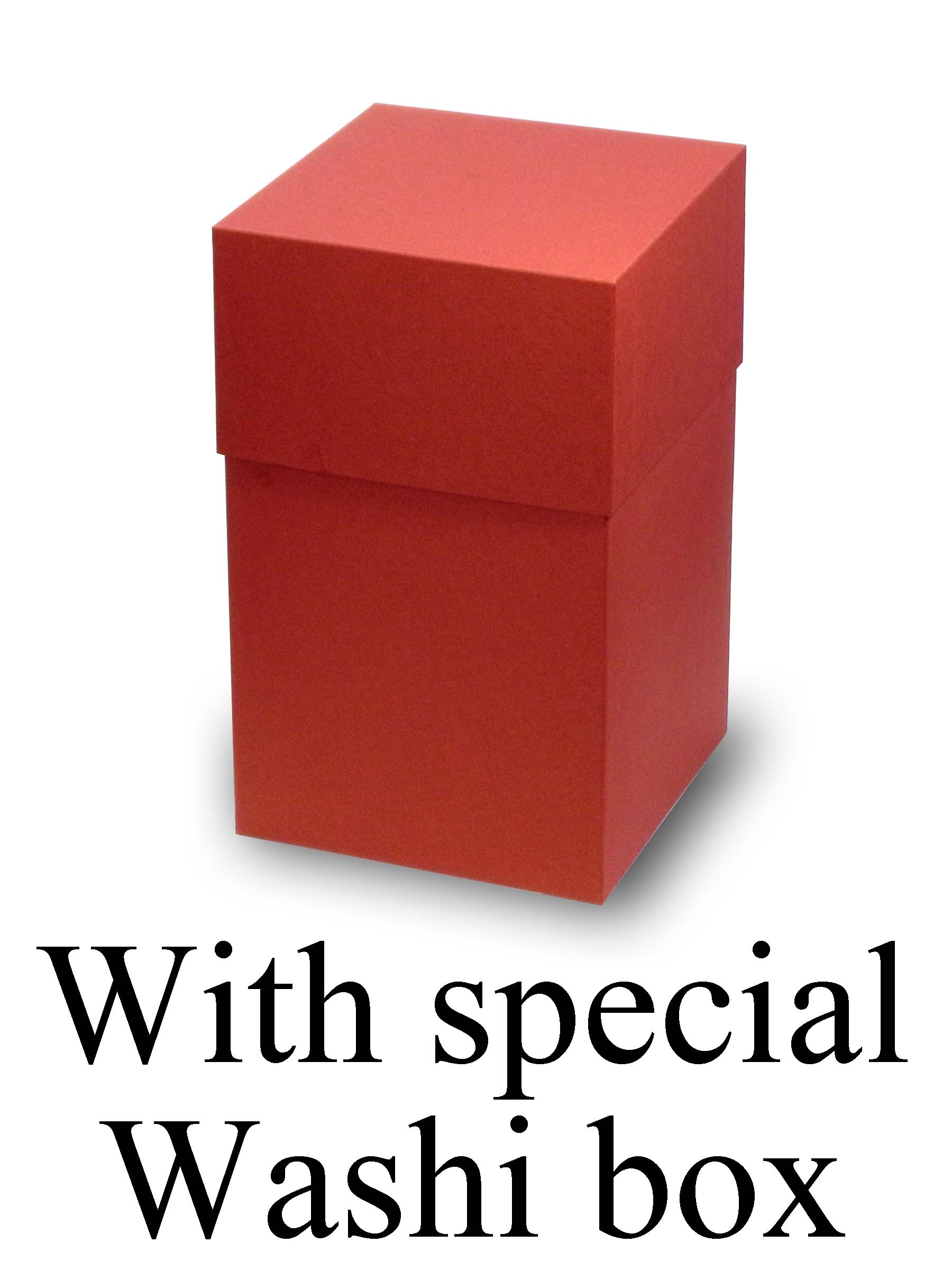 Nikko metronome has collaborated with Tohoku Kogei Co., Ltd. That is the only manufacturer of "Tamamushi Lacquerware". Tohoku Kogei Co., Ltd. have valued to manufacture "not only ornamental but also useful craftwork". We have sympathy with their spirit of manufacturing.

We are confident that the quality of texture, design and color will surely meet your standards and more. This metronome comes in an special box made out of Washi (Japanese paper). It would be a very nice gift and souvenir both!
Maki-e (Gold lacquer work)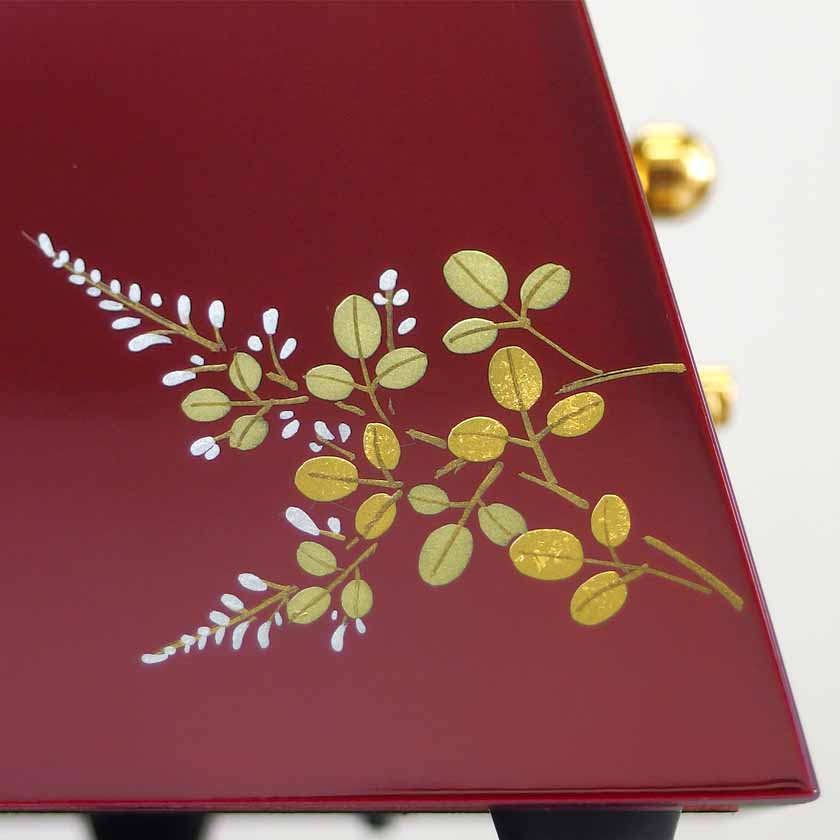 The flowers are carefully drawn on with a brush by a gold lacquer artist and all different and unique.
Hagi (bush clover)
Hagi is the official flower of Miyagi-prefecture and Sendai-city. It is a famous autumn flower that is frequently reflected in Japanese poetry and classics, giving the metronome a very relaxing and calming feeling.
Specifications
---

40 - 208 beats / min.

2, 3, 4, 6

580 g

13.0 × 23.0 × 13.0 cm | 5.12 × 9.06 × 5.12 inches

Wooden Front Cover

Spring | No Battery

MADE IN JAPAN